Weighing oneself may be a part of the process if you've decided to lose weight (or keep pounds off that you've already dropped). After all, it can assist you in trying to keep track. But, if you want to be sure you're on the correct track, how often should you weigh yourself – every day? Once a week, maybe?
It's possible that the solution isn't black-and-white. Continue reading to find out how often you should weigh yourself.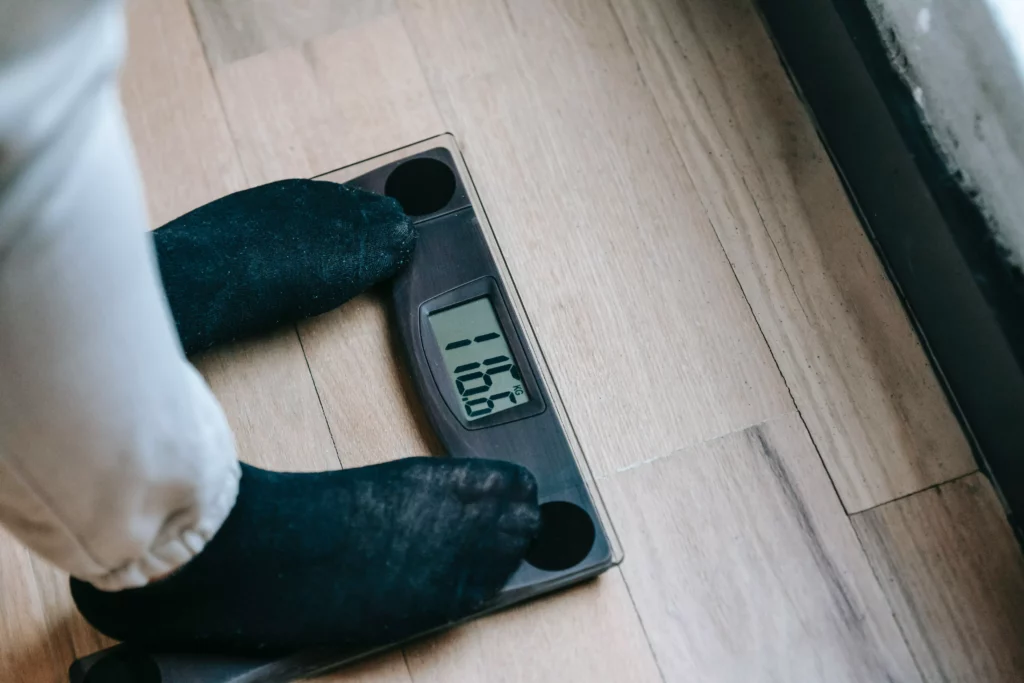 How Often Should You Weigh Yourself?
There is no one-size-fits-all guideline for how often you should weigh in, whether your objective is weight reduction or maintenance. It's entirely up to you to figure out what works best for you.
Aim to do it before you've had breakfast or a cup of coffee in the morning. (Because weight fluctuates from morning to night, you'll want to do it at the same time each day to maintain consistency.)
Some people, on the other hand, prefer to weigh themselves every day. Daily weight monitoring is OK for some who are motivated, feel at ease, and are aware of natural body weight swings,". For some, though, it may be more damaging than beneficial (more on this later).
Why Weigh Yourself Everyday?
Here are a few advantages of doing daily weight checks:
Keep Yourself Accountable
Weighing oneself on a regular basis might assist with accountability, especially if you're on a weight-loss programme.
Regular weight monitoring might help you remain on track. The number on the scale not only helps you become more conscious of the impact of your eating choices, but it also helps you realise when you've reached a plateau and need to change your strategy.
Keep Yourself Motivated
It might be motivating to see the pounds disappear if your objective is to lose weight. And weighing oneself on a daily basis can confirm that what you're doing is effective.
Regular weight monitoring might give motivation or reinforcement if you fall off course for some people. In other words, the number on the scale motivates you to make decisions that will help you achieve your weight-loss objectives.
Why Not To Weigh Yourself Everyday?
It Can Be Misleading
Perhaps you've come across the following scenario: The scale displays one value in the morning and another a few hours later. So, what's the deal?
Weight fluctuates normally by a few pounds due to factors such as fluid consumption, salt intake, and your menstruation.
Yes, your daily weight can fluctuate dramatically (up to 5 pounds per day), which is why getting on the scale every day isn't the most dependable way to track your progress.
Furthermore, the number on the scale isn't necessarily reflective of your body composition, so it can't precisely predict your development. The scale, for example, has no way of knowing if you've added muscle or fat.
It Could Be Discouraging
For some people, daily weighing might be beneficial, but for others, it can be stressful and irritating.
Regularly checking the number on the scale may cause you to overlook other indicators of health, such as your mental health or energy levels. You may lose sight of your physical development if you allow yourself to focus solely on the number on the scale.
It Could Lead to Unhealthy Behaviors
Your mental health might be impacted if you don't see improvement via numbers. You might start obsessing about it. This is especially dangerous for persons who have had an eating issue in the past.
If you weigh yourself every morning and are unhappy with the findings, it might spoil your day or provoke harmful habits like skipping meals or eating disorderedly.
Find the Best Weighing Schedule for You
No timetable is optimal when it comes to the frequency of your weight check-ins. The key to success is consistency, not frequency. That implies that weighing oneself everyday doesn't necessarily provide you an advantage in terms of weight loss: you can achieve your objectives just as well by measuring yourself weekly or even less frequently.
Knowing your body type also helps in determining your plan.
The optimal weighing routine is one that motivates, energises, and excites you about your weight-loss goals. If you find that weighing yourself every day motivates you, go ahead and do it. However, if you're feeling down in the dumps after daily weigh-ins, it's time to reconsider — perhaps weekly or bimonthly scale visits are more appropriate for you.
Whatever option you select, the most essential thing is to concentrate on your overall improvement.
You should evaluate your progress in terms of your overall health. The number on the scale represents only a small portion of a much broader image. It's just as important how you feel physically and psychologically. Do you have greater stamina now? Are you capable of lifting bigger weights? Is your mood becoming better? These are all signs that you're on the right track.